The OCD Clinic, NIMHANS
Comprehensive care for Obsessive-Compulsive and related disorders
Since 1997
The out-patient department (OPD) services in NIMHANS have now re-opened since 02.06.2020.
However, the OCD Clinic Specialty OPD (on Tuesdays) still remains closed.
If you need a follow-up consultation with the OCD Clinic Team, you can visit the F-14 OPD (NIMHANS) on Saturdays.
If you are visiting for the first time, you can consult the OCD Clinic Team at F-15 OPD  (NIMHANS) on Fridays.
Please mail us at ocd.nimhans@gmail.com for further clarifications.
Also visit www.nimhans.ac.in for updates regarding the General OPD Services
The Speciality OCD Clinic - NIMHANS
The OCD clinic was started on the 24 of June, 1997 at the National Institute of Mental Health and Neuro Sciences (NIMHANS), Bangalore, INDIA with the objectives of providing clinical services, training mental health professionals and facilitating research in the area of OCD. The OCD clinic caters to around 200-300 new patients per year and follows up close to 2000 patients in a year. Patients are often referred from across the country for expert opinion and treatment. The specialty OCD clinic is widely known in the country for its research activities. Research work carried out in the clinic is published widely in national and international peer reviewed journals. Research activities of the clinic include many aspects of OCD such as phenomenology, course and outcome studies, family/genetic studies, treatment aspects, neuroimaging, and neuropsychological studies. In commemoration of completion of two decades of specialty OCD services at the NIMHANS, Bangalore, INDIA, an international conference is planned in the month of October 2017.
About NIMHANS
The National Institute of Mental Health and Neuro Sciences (NIMHANS) is a multidisciplinary Institute for patient care and academic pursuit in the frontier area of Mental Health and Neuro Sciences in India. Established in 1925, NIMHANS is considered as the apex center for mental health and neuro science education in the country. The priority gradient adopted at the Institute is service, manpower development and research. On November 14, 1994, NIMHANS has been declared a Deemed University by the University Grants Commission of India with academic autonomy, and further was declared as an Institute of National Importance by an act of parliament in 2012. The Institute functions under the direction and funding of Ministry of Health and Family Welfare, Government of India and Ministry of Health and Family Welfare, Government of Karnataka, India. Please visit NIMHANS official website for more details : www.nimhans.ac.in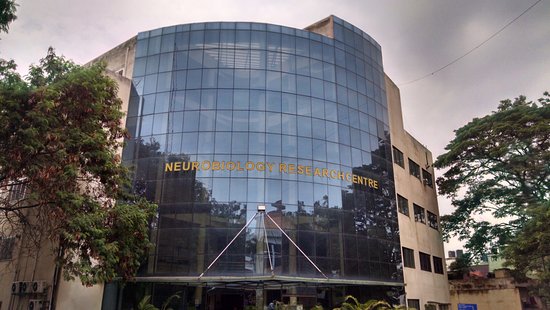 OCD Clinic NIMHANS - Location
First Floor, Speciality Clinic Center, (adjacent to Janata Bazar Drug Stores),
Outpatient Department Complex, NIMHANS, Bangalore, INDIA
NIMHANS is about 8 km from the Bangalore City Railway Station and about 35 km from the Bangalore Airport. Taxi and city buses are available.